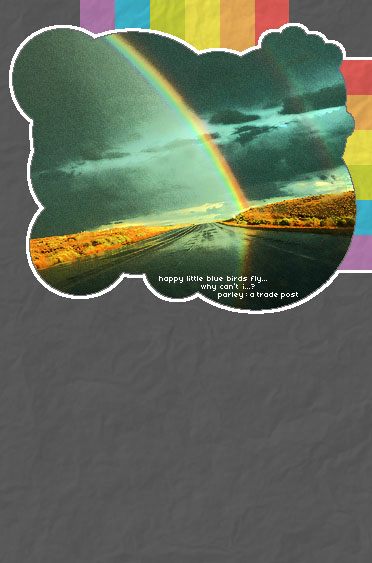 about parley

at the moment i'm mostly hiatus, but i will try to reply quickly. i know i have a lot of collecting and saving cards, but that makes it easier to trade with newer members of tcgs with lots of cards! =D

December 25th, 2007

I'm slowly working on getting back on my feet. I'm on hiatus on most of my tcgs, but trying to stay organized. Thanks for your patience!

September 25th, 2006

I've quit Everlasting, Enchanted, Once, and Vernacular. I've put A Whole New World and Retro on hiatus, due to lack of updates. But I really don't want to quit these TCGs so I hope they come back.

Linking Parley

Please use one of the following buttons to link to Parley! Thanks!